Purchasing bike parts online is becoming more and more popular as there are no shop-keeping or warehouse expenses, but often people are assured that it is impossible to pick up the right size online, so they choose to go to the shop. We absolutely agree that finding your ideal bike frame size is important to get both enjoyment and comfort out of your new bike: if the frame is too short or too tall it will put stress on your knees and back and increase the possibility of trauma.
If you're afraid of not being able to try out your bike beforehand, we can reassure you with few verified methods of measuring to purchase online.
If you don't know which frame size you need, we provide simple and clear answers.
Use the special size charts or calculate the size with the simple formula: Your leg inseam x 0,70 = Your frame size.
Look at the bike frame chart.
How do I measure my leg inseam?
Take off your shoes and stand against the wall with your legs 15-20 cm separately. Measure the height from your feet to the crotch. Or, if you are not sure that you can do it properly, visit any local bicycle store and ask the shop assistant to measure your inseam. Your inseam size is used to match the bicycle frame along with your height.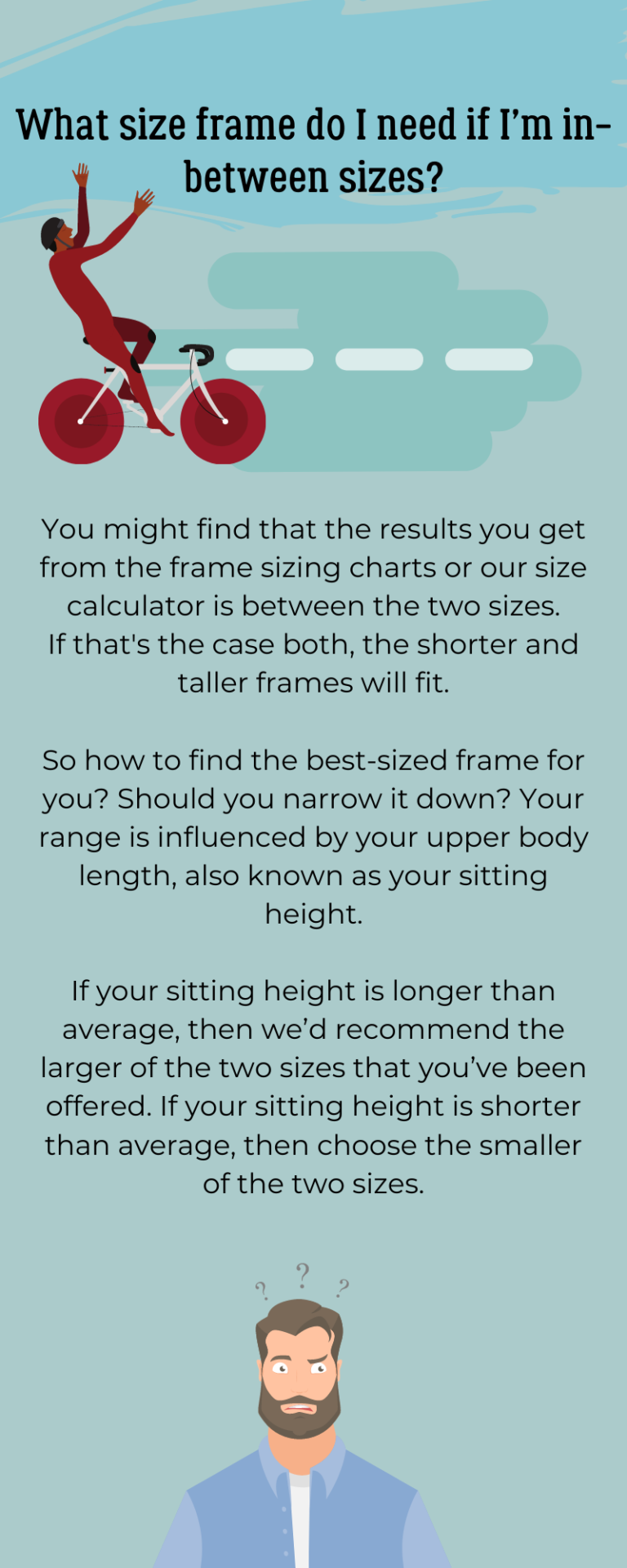 What size frame do I need if I'm in the middle of two sizes?
You might discover that the results are a little uncertain. They show that you're situated in the middle of sizes, so both the shorter and taller frames would be fitting.
So how to find the best-sized frame for you? Should you narrow it down? Your range is influenced by the upper body length, also known as your sitting height.
If your sitting height is longer than average, then we'd recommend the larger of the two sizes that you've been offered. If your sitting height is shorter than average, then choose the smaller of the two sizes.
Don't be afraid of moving forward! Especially when we provide everything you need for it.
Products related to post: